Amazon EKS overview#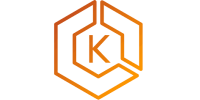 Amazon Elastic Kubernetes Service (EKS) is certified to work with Starburst Enterprise platform (SEP). This guide assumes that you are familiar with implementing applications within the EKS service, and have the proper access needed to create a cluster in EKS and secure it.
Before you begin creating a cluster for SEP, we strongly suggest that you ensure you are comfortable with the following topics:
The basic workflow for creating an SEP cluster is as follows:
Create a cluster

Install SEP

Configure SEP
To get started, head over to the cluster creation topic.