Google Cloud#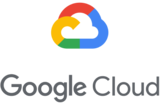 Starburst Galaxy and Starburst Enterprise platform (SEP) can be used with many components of Google Cloud. You can deploy, access data sources in Google Cloud, and use some of the other Google Cloud features.
Find all the relevant information in the following sections and guides.
Starburst Galaxy#
You can use Starburst Galaxy to run clusters on Google Cloud, and configure catalogs to query numerous data sources on Google Cloud.
Starburst Enterprise#
You can install SEP on Google Kubernetes Engine (GKE), Google Cloud Compute Engine, or through the Google Cloud Marketplace, once you have established your enterprise account.
To get started Starburst offers a trial license and help with your proof of concept.
Find more guidance in our Try Starburst Enterprise section.