Deploy SEP with CFT#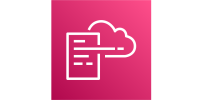 Starburst Enterprise platform (SEP) integrates the reliable, scalable, and cost-effective cloud computing services provided by Amazon with the power of the fastest growing distributed query engine in the industry.
Through the use of SEP's CloudFormation template and SEP AMI, SEP on AWS allows you to run analytic queries across distinct data sources of varying sizes via SEP clusters. Within a single query, you can access multiple data stores, allowing for the analysis of data across your entire organization. In minutes, you can provision from small to large clusters of compute instances and leverage the power of SEP's parallelism.
At its core, SEP is architected to bring your organization faster query processing and thus greater efficiencies and cost-effectiveness. Simply create your cluster and begin querying to witness how SEP can impact your organization's big data query functionality and bottom line.
To get started deploying Starburst Enterprise with a CloudFormation template, contact Starburst Support.