When the time span between releases is longer, the change set of the release becomes larger. This is certainly true with the Trino 372 release and our new Starburst Enterprise 372-e STS. A whole lot of new goodness is coming your way today.
Trino 372 includes few noteworthy changes. Martin Traverso specifically mentioned the following improvements:
New trim_array function.
Support for reading ZSTD-compressed Avro files.
Support for column comments in Iceberg.
Support for Kerberos authentication in Kudu connector.
Depending on your specific use case there are many other improvements mentioned in the release notes. Go check it out!
When looking at the release notes and Starburst Enterprise 372-e itself, the most visible change is the new login screen. No longer is it a plain dialog. Users of the Starburst Enterprise web UI now get a great design, just like Starburst Galaxy users. And you can even customize it with your own image.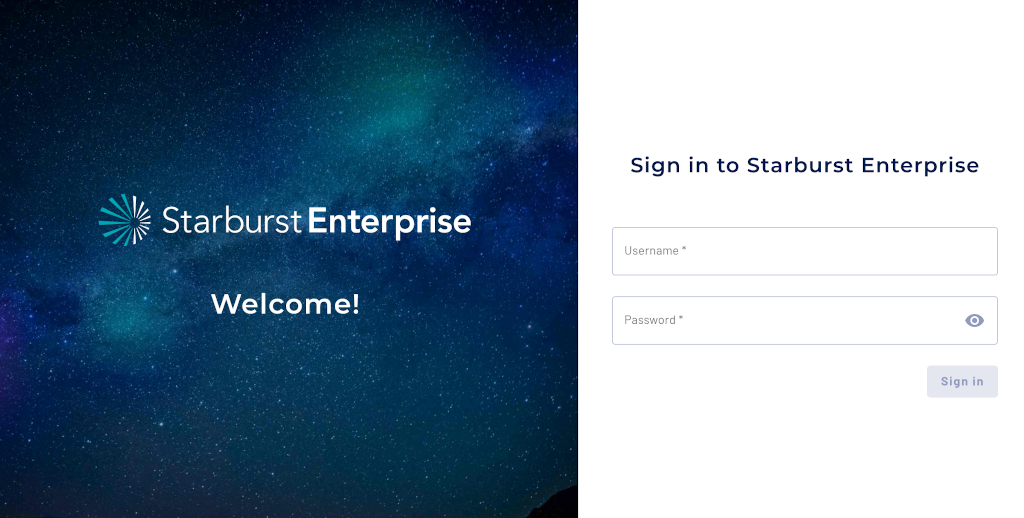 Another impactful change concerns users of the SQL Server connector. TLS is now enabled by default due to an update of the embedded JDBC driver. As a result you need to potentially update your catalog properties file. Even better, use a globally trusted certificate on the SQL Server host, and enjoy the improved security. And by the way, this is a result of our preparation to fully support Java 17. Stay tuned for more details about that.
When it comes to security we also clarified our work on the Apache Ranger and Hive Metastore Service Helm charts.
Back to the release though - it includes a couple of other improvements for connectors, such as the Delta Lake connector. The SEP Helm chart, got a little update to avoid a Kubernetes throttling issue. Early users of our built-in access control should also update and provide us with further feedback.
We continue to be hard at work improving performance, security, and usability.
Manfred and Matt