Catalogs overview #
Each catalog contains configuration for Starburst Galaxy to access a data source. Configure catalogs and use them in clusters to query data sources in Starburst Galaxy.
Data sources and clusters need to be located in the same cloud provider and region to enable optimal performance and avoid unnecessary data transfer costs.
Once the catalog is defined and used in a cluster, you can query the data source by accessing the catalog and the nested schemas and tables.
Data sources #
Starburst Galaxy facilitates access to numerous different data sources. Configuration for these objects storage systems, relation databases, and other systems varies by cloud and hosting provider. The following sections provide information on how to configure these data sources so they can be used in catalogs.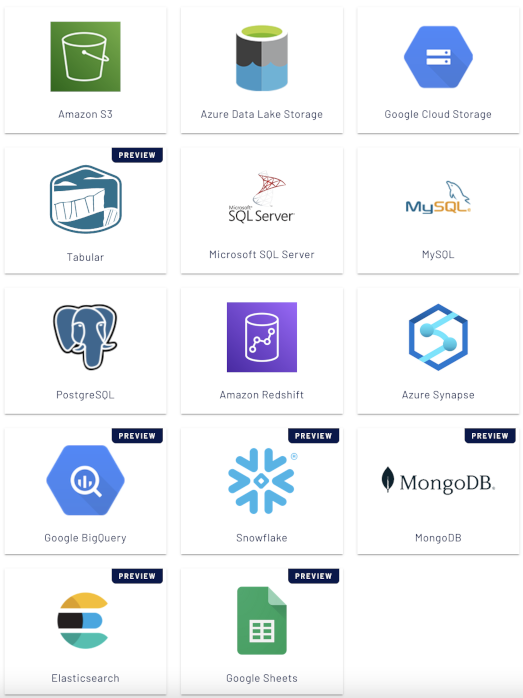 Object storage data sources #
Relational databases #
Datasets #
Starburst Galaxy also provides access to a number of full datasets. You can create a catalog using the datasets, and use them for a number of purposes:
The following dataset catalogs are available:
Is the information on this page helpful?
Is the information on this page helpful?